International Journal For Multidisciplinary Research
E-ISSN: 2582-2160

•

Impact Factor: 9.24
A Widely Indexed Open Access Peer Reviewed Multidisciplinary Bi-monthly Scholarly International Journal
Plagiarism is checked by the leading plagiarism checker
Call for Paper
Volume 5 Issue 5
September-October 2023
Indexing Partners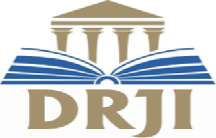 Conference Proceedings - IJFMR
Upcoming Conferences going to be Published in IJFMR
डिजिटल युग में साहित्यिक चोरी एवं बौद्धिक सम्पदा अधिकार (बहुविषयक) (Plagiarism & Intellectual Property Rights in Digital Age (PIPRDA-2023) (Multidisciplinary))
International Conference on Multidisciplinary Research & Studies 2023 (ICMRS23)
Revitalization of Business Strategies: Road Ahead after COVID-19
International Conference on Communication, Artificial Intelligence and IoT Applications 2023 (ICCAIoT23)
---
Publishing conference papers are treated with high priority in IJFMR. Conference proceedings on various subjects/disciplines/communities can publish all their presented/going-to-be-presented articles in bulk with our journal. We are ready to provide full support in all possible ways regarding the whole procedure.
Benefits with IJFMR for Conference
Special Issue Highlight on Front Page of Our Journal Website
Separate Webpage for the Special Issue on Our Journal Website with All the Provided Details
Free DOI (Digital Object Identifier) for the Issue
Two High Quality Printed Copies of the Special Issue Book with All the Presented Articles
Forever Availability of Digital Copies of all the Presented Articles on Our Website
Individual Printed and Digital Publication Certificates to All Participants
World-wide Promotion and Visibility
Competitive, Affordable Publication Fees
Full Range of Disciplines / Subjects
Indexing in All Top Research Indexing Websites / Database
High Priority Support and Publishing
No Restriction on Number of Pages / Number of Authors / Digital File Size
---
For conference proposal, please copy and send us as much possible details from the following to our email address editor@ijfmr.com or call/send WhatsApp message on our phone number +91-9898-5948-55 and leave the rest to us.
Following Details of the Organizing University / College / Institute

Name
Logo(s)
Department
Full Postal Address
Website Address
Affiliation Details
Any Other Details to Put on Our Journal Website/Printed Material

Following Details of the Conference

Full Title
Short Title
Date / Period
Areas / Subjects / Disciplines / Topics Covered
Brochure (Image / Photo / PDF / PPT / Document File etc.)
Logo(s)
Venue
Photo(s)
Coverage Region (Local / National / International)
Number of Articles to Present / Publish
Any Other Details Regarding the Conference / Special Issue to Put on Our Journal Website/Printed Material

Contact Details of the Person(s) for Communication Regarding the Conference Publication in Our Journal

Name(s)
Phone Number(s)
Email Address(es)

E-ISSN 2582-2160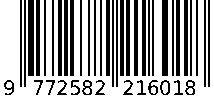 doi
CrossRef DOI is assigned to each research paper published in our journal.
IJFMR DOI prefix is
10.36948/ijfmr
All research papers published on this website are licensed under Creative Commons Attribution-ShareAlike 4.0 International License, and all rights belong to their respective authors/researchers.