International Journal For Multidisciplinary Research
E-ISSN: 2582-2160

•

Impact Factor: 9.24
A Widely Indexed Open Access Peer Reviewed Multidisciplinary Bi-monthly Scholarly International Journal
Plagiarism is checked by the leading plagiarism checker
Call for Paper
Volume 5 Issue 5
September-October 2023
Indexing Partners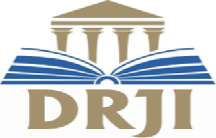 Reviewer Referral Program
What is the program?

When any researcher publishes paper and enters a reviewer's referral id, the reviewer with the entered referral id gets a share of the publication fee.

Who can join as a reviewer?

Any person having Ph.D. or Master degree, and having minimum 5 years of experience in the relevant field, can join as a reviewer.

What is the fee to join as a reviewer?

There is no joining fee.

How much the reviewer is rewarded for each published paper?

The reviewer earns INR 400 / USD 15 for each referred research paper published or reviewed by him/her.

How to get a reviewer's referral id?

When a person joins as a reviewer and approved by IJFMR, the person will be assigned a unique referral id. The referral id is sent along with an email to the registered email address of the reviewer. The registered reviewer needs to give the referral id to the researchers who are submitting research papers for publication to us.

E-ISSN 2582-2160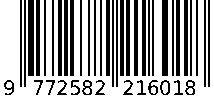 doi
CrossRef DOI is assigned to each research paper published in our journal.
IJFMR DOI prefix is
10.36948/ijfmr
All research papers published on this website are licensed under Creative Commons Attribution-ShareAlike 4.0 International License, and all rights belong to their respective authors/researchers.