International Journal For Multidisciplinary Research
E-ISSN: 2582-2160

•

Impact Factor: 9.24
A Widely Indexed Open Access Peer Reviewed Multidisciplinary Bi-monthly Scholarly International Journal
Plagiarism is checked by the leading plagiarism checker
Call for Paper
Volume 5 Issue 5
September-October 2023
Indexing Partners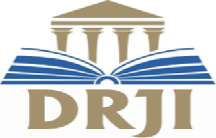 Publication Guidelines
Prospective authors are invited to submit original papers not being considered for publishing elsewhere describing new theoretical and/or experimental research. Submissions will be judged on the 10 criteria mentioned in the 6th step below.
Steps for Submitting and Publishing Research Paper
Create your research paper document with sections like abstract, introduction, related research work, research methods you used, conclusion, references etc. and format it according to our journal's recommended format. You can download the sample document to follow the formatting.
Fill the online form to submit your research paper.
You will get paper submission acknowledgment email after submitting your research paper.
One of the editorial board members will analyse the research paper briefly and will decide if the research is in accordance with the guidelines and policies of our journal or not.
The editor will then send the research paper for double-blind peer review to one of the reviewers of our journal.
The research paper could be accepted or rejected based on various criteria. The following criteria are observed and points are calculated (out of total 10) for each criteria:

Relevance of Title and Research Article
Scholarly Quality
Continuity in the Article
Use of Theory
Novelty and Originality
Technical Contents and Correctness
Understanding and Illustrations
Critical Qualities
Quality of References
Clarity of Conclusions

It could take 1 or 2 days to review a research paper. A notification email is sent to the 1st author after reviewing.
On acceptance of the research paper for publication, you need to pay the publication fee. Take a photo/screenshot of the payment.
Then, you need to download the copyright permission form and undertaking forms, read the conditions carefully, fill the forms using a PDF reader software if you are agree to the conditions, save the PDF file and submit it to us along with the proof of payment.
The forms and payment are verified, and research paper is published within 1-2 days.
When research paper is published, e-certificates (digital certificates) for all the authors are sent along with the publish notification email. You can also download digital certificate of publication of your research paper from the track status page.

E-ISSN 2582-2160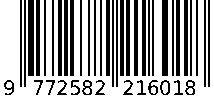 doi
CrossRef DOI is assigned to each research paper published in our journal.
IJFMR DOI prefix is
10.36948/ijfmr
All research papers published on this website are licensed under Creative Commons Attribution-ShareAlike 4.0 International License, and all rights belong to their respective authors/researchers.