International Journal For Multidisciplinary Research
E-ISSN: 2582-2160

•

Impact Factor: 9.24
A Widely Indexed Open Access Peer Reviewed Multidisciplinary Bi-monthly Scholarly International Journal
Plagiarism is checked by the leading plagiarism checker
Call for Paper
Volume 5 Issue 5
September-October 2023
Indexing Partners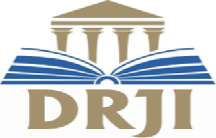 Research Areas - International Journal For Multidisciplinary Research
As a multidisciplinary journal, we are accepting research work on all subjects. Here is a wider list of research areas:
Major Research Areas (Sorted Alphabetically)
Arts
Biology
Chemistry
Computer
Mathematics
Physics
Sociology
The above areas are sub-divided or associated with one another and forming the following areas:
Biology

BioChemistry
BioInformatics
Biological Science
BioMechanics
BioMedical
BioMetrics
BioTechnology

Engineering

Aeronautical Engineering
AeroSpace Engineering
Automotive Engineering
Bio Engineering
BioChemical Engineering
Chemical Engineering
Civil Engineering
Computer Engineering
Electrical Engineering
ElectroMechanical Engineering
Electronics Engineering
Mechanical Engineering
Petroleum Engineering
Textile Engineering
Software Engineering
Structural Engineering
System Engineering

Management

Account Management
Business Management
Data Management
Documents Management
Enterprise Management
Event Management
Equity / Share / Stock Management
Finance Management
Hotel Management
Law & Order Management
Library Management
Marketing Management
Network Management
Organization Management
Operations Management
Project Management
Relationship Management
Resource Management
Retail Management
Risk Management
Security Management
Strategic Management
Waste Management
Water Resource Management
Workflow Management

Physics

AstroPhysics
BioPhysics
Classical Physics
Geo Physics
Modern Physics
Molecular Physics
Physical Science

Science

Applied Science
Agricultural Science
Biological Science
Computer Science
Earth Science
Environmental Science
Food Science
Forensic Science
Health Science
History of Science
Home Science
Life Science
Marine Science
Material Science
Medical Science
Metallurgical Science
Natural Science
Neuro Science
Optical Science
Physical Science
Political Science
Polymer Science
Social Science
Space Science
Theoretical Science
Wildlife Science

Technology

BioTechnology
Information Technology
Nano Technology
Nuclear Technology
Technology in Education
Sub-Research-Areas of the Major Areas
Arts

Acting
Architecture Planning
Comedy
Drawing
Fashion
Journalism
Movies
Music
Painting
Photography
Television (TV)

Biology

Agriculture
Anatomy
BioMaterial
Cardiology
Dentistry
Ecology
Genetics
Genomics
Geology
Immunology
Marine Biology
Medical

Acupuncture
Allopathy
Alternative Medicine
Ayurvedik
Homeopathy
Naturopathy

MicroBiology
Molecular Biology
Neurology
Oncology
Ophthalmology
Physiology
Pharmacy and Pharmaceuticals
Prosthetic
Rheumatology
Surgery
Urology
Veterinary

Chemistry

Pathology
Pharmacy
Toxicology

Computer

Algorithms
Artificial Intelligence (AI)
Augmented Reality (AR)
Cloud Computing
Communication Technologies
Computer Architecture
Computer Security
Computer-aided Designing (CAD)
Cryptography
CryptoCurrency
DeskTop Publishing (DTP)
E-commerce / M-commerce
E-governance
Enterprise Resource Planning (ERP)
Internet
Internet of Things (IoT)
Machine Learning (ML)
Mixed Reality (MR)
Mobile Technology
Network Security
Robotics
Simulation
Software Engineering

Cross-platform Application Development
Desktop Application Development
Game Development
Mobile Application Development
Web Application Development

System Engineering
Virtual Reality (VR)

Mathematics

Accounting
Algebra
Economics
Statistics
Trigonometry

Physics

Acoustics
Astronomy
Atomic Physics
Cosmology
Electrics
ElectroMagnetics
Electronics
Energy
Gravity
Hydraulics
Kinematics
Kinetics
Mechanics

ElectroMechanics
Fluid Mechanics / Dynamics
Quantum Mechanics
Statistical Mechanics

Optical Physics
Particle Physics
Relativity
Seismology
String Theory
ThermoDynamics

Sociology

Accessibility
Anthropology
Archaeology
Biodiversity and Conservation
Banking

Business Administration

Business Ethics / Policies
Consumer Behaviour
Consumer Demographics
Consumer Rights
Government Regulations
Human Resource
Marketing
Patent and Copyright
Product Designing
Retail Business
Wholesale Business

Commerce
Criminology
Disaster Prevention and Management
Drainage
Economics

Education

Adult Education
Higher Education
Nursery Education
Physical Training
Primary Education
Secondary Education
Teachers Education

Family Planning

Farming

Agriculture
Fisheries
Gardening
Poultry

Finance
Forestry
Geography

Health

Diet, Food and Nutrition
HydroTherapy
Meditation
Nursing
Psychology
Rehabilitation
Reiki
Sanitary
Yog / Yogasan

History
Humanities
Hypnotism
Language
Law
Leadership
Linguistics
Logistics
Literature
Manufacturing and Production
Mining
Paranormal
Political Science
Public Administration
Pollution Control
Real Estate
Social Communication
Social Work
Sports
Survey and Analysis
Tourism
Transportation
Urban Planning
Vastu Shastra
Water Supply
Wildlife

E-ISSN 2582-2160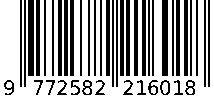 doi
CrossRef DOI is assigned to each research paper published in our journal.
IJFMR DOI prefix is
10.36948/ijfmr
All research papers published on this website are licensed under Creative Commons Attribution-ShareAlike 4.0 International License, and all rights belong to their respective authors/researchers.