International Journal For Multidisciplinary Research
E-ISSN: 2582-2160

•

Impact Factor: 9.24
A Widely Indexed Open Access Peer Reviewed Multidisciplinary Bi-monthly Scholarly International Journal
Plagiarism is checked by the leading plagiarism checker
Call for Paper
Volume 5 Issue 5
September-October 2023
Indexing Partners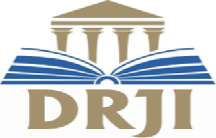 Design and Analysis of Phase Locked Loop
Author(s)
Arjun Patel,

Bhavnil Patel

Country
-
Abstract
This paper focuses on the redesign of a PLL system using the 45nm CMOS technology (GPDK045library) in CADENCE Vertuoso Analog Design Environment. The proposed PLL architecture includes following modules: phase and frequency detector(PFD) to compare phase(or frequency) of input reference and phase(or frequency) of feedback is signal and generate the difference or an error signal, charge pump and loop filter is to convert the digital UP and DOWN signals into analog control voltage, voltage controlled oscillator is to produce the clock output which is the multiplication of the input reference frequency and multiplication factor(N) and frequency divider is to equal the output frequency with input frequency. All modules are integrated in order produce the 1 GHz output frequency from 4MHz input frequency at 1.8V DC supply and have lock time 40µs. Output clock have period jitter 44.87ps.
Keywords
Phase locked loop, charge pump, phase and frequency detector, voltage controlled oscillator and lock time.
Field
Engineering
Published In
Volume 1, Issue 1, July-August 2019
Published On
2019-07-16
Cite This
Design and Analysis of Phase Locked Loop - Arjun Patel,

Bhavnil Patel

- IJFMR Volume 1, Issue 1, July-August 2019.
Share this

E-ISSN 2582-2160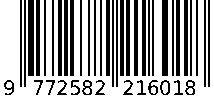 doi
CrossRef DOI is assigned to each research paper published in our journal.
IJFMR DOI prefix is
10.36948/ijfmr
All research papers published on this website are licensed under Creative Commons Attribution-ShareAlike 4.0 International License, and all rights belong to their respective authors/researchers.