International Journal For Multidisciplinary Research
E-ISSN: 2582-2160

•

Impact Factor: 9.24
A Widely Indexed Open Access Peer Reviewed Multidisciplinary Bi-monthly Scholarly International Journal
Plagiarism is checked by the leading plagiarism checker
Call for Paper
Volume 5 Issue 5
September-October 2023
Indexing Partners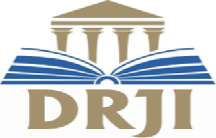 Evalution Of The Efficacy Of Ayurveda Treatment On PCOS
Author(s)
Dr Namrata Patel,

Dr Bhavna Sahu

,

Dr. Sanjay Shrivastava

Abstract
Polycystic ovarian syndrome known by the name of Stein Leventhal Syndrome. It is systemic endocrine and metabolic disorder and considered as gynaecological disorders. It is almost growing faster among young women (age 18-44 yrs) coming for infertility. Infertility is by far the most common feature due to an ovulation hirsutism obesity and enlarged ovaries with multiple small cysts on the outer edge. In ayurveda few disease in group of yonivyapad (like arajaskalohitkshaya, vandhya, puspaghani, jatiharini) and arthavakshaya have some similarities with this entity but easily recognition and intervention such as the development of further complication and treatment may involve lifestyle changes such as weight loss and exercise. In allopathy hormonal therapy, medical and surgical treatment are advised according to need and severity of disease. In Ayurveda prevention of disease by following pathyaaaharvihar, kapha reducing and insulin resembling and obstruction clearing aushadh can helps to prevent PCOS. This disease involves pitta, kapha, meda and ambuvahashrotus andaartavadhatu. Therefore the present study was carried out for clinical evaluation of the efficacy of Ayurveda treatment on PCOS.
Keywords
Polycystic Ovarian Syndrome, PCOS, Ayurved, Yonivyapad
Field
Biology > Medical / Physiology
Published In
Volume 1, Issue 2, September-October 2019
Published On
2019-09-13
Cite This
Evalution Of The Efficacy Of Ayurveda Treatment On PCOS - Dr Namrata Patel,

Dr Bhavna Sahu

,

Dr. Sanjay Shrivastava

- IJFMR Volume 1, Issue 2, September-October 2019.
Share this

E-ISSN 2582-2160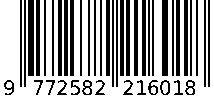 doi
CrossRef DOI is assigned to each research paper published in our journal.
IJFMR DOI prefix is
10.36948/ijfmr
All research papers published on this website are licensed under Creative Commons Attribution-ShareAlike 4.0 International License, and all rights belong to their respective authors/researchers.