International Journal For Multidisciplinary Research
E-ISSN: 2582-2160

•

Impact Factor: 9.24
A Widely Indexed Open Access Peer Reviewed Multidisciplinary Bi-monthly Scholarly International Journal
Plagiarism is checked by the leading plagiarism checker
Call for Paper
Volume 5 Issue 5
September-October 2023
Indexing Partners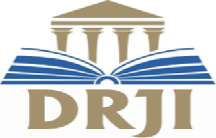 Design and Optimization of Process Parameter Causing Crack Defect in Draw Component of Sheet Metal Forming By Using FEA
Author(s)
Mr.Dnyaneshwar Bagde,

Dr.K.H.Munde

,

Mr.Ashish Pawar

Abstract
Now a day manufacturing of uniform thick component is done with the help of forming methodology, forming methodology involves many challenges like-punch diameter, die radius, clearance, lubricant, BHF and its trajectories etc. So designing the die tool for component needs a lot of prototype and its test procedure. To reduce number of prototype test steps, the process can be done by using finite element packages. Even the CAE gives an approximation towards the solution. The dissertation work is relevant in the context of developing a cost effective component with a lower development time through the phase of Design, Development, Trials and Testing, lot production & Regular supply. In this dissertation work, the significance of three important deep drawing process parameters namely blank Holding force, die arc radius and punch nose radius on the deep drawing characteristics was determined. Because of thickness variation in the formed component may cause thinning and may lead to acceleration of crack in the component. The CAE method is a powerful tool to predict undesirable deformations in component before prototypes are made. In this dissertation work, the combination of FEM and Taguchi design of experiments and has been used to analyze the influencing Design parameters on Thinning in automotive deep draw component.
Keywords
Material damage, sheet metal forming, CGA (Circle Grid Analysis), r/t ratio
Field
Engineering
Published In
Volume 1, Issue 3, November-December 2019
Published On
2019-11-03
Cite This
Design and Optimization of Process Parameter Causing Crack Defect in Draw Component of Sheet Metal Forming By Using FEA - Mr.Dnyaneshwar Bagde,

Dr.K.H.Munde

,

Mr.Ashish Pawar

- IJFMR Volume 1, Issue 3, November-December 2019.
Share this

E-ISSN 2582-2160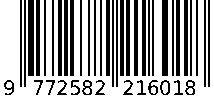 doi
CrossRef DOI is assigned to each research paper published in our journal.
IJFMR DOI prefix is
10.36948/ijfmr
All research papers published on this website are licensed under Creative Commons Attribution-ShareAlike 4.0 International License, and all rights belong to their respective authors/researchers.