International Journal For Multidisciplinary Research
E-ISSN: 2582-2160

•

Impact Factor: 9.24
A Widely Indexed Open Access Peer Reviewed Multidisciplinary Bi-monthly Scholarly International Journal
Plagiarism is checked by the leading plagiarism checker
Call for Paper
Volume 5 Issue 5
September-October 2023
Indexing Partners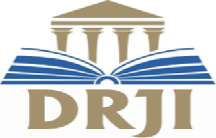 Attacks on Wireless Network and Basic Tips for Securing Wi-Fi Zone
Author(s)
Mr. Abhijit S. Bodhe,

Dr. Bhagwan Shree Ram

,

Dr. A.S. Umesh

Abstract
Wireless attacks now a day's becomes a very common security issue when it comes to wireless networks and its security. Such attacks can really get a lot of information from one network that is being sent across a complete wireless network and use it to commit some crimes in may be same or other wireless or wired networks. Every wireless network is very exposed or vulnerable to such kinds of attacks and then it's very important that all the necessary security measures are taken to prevent the mess that can be caused by such attacks or at least know which type of attack we are under to find preventive measures. These attacks are normally carried out to target information that is being shared through the wireless networks. It is therefore very important to know of such attacks so that one is in a position to identify it in case it happens under network of same or different subnet. Some of the common network attacks have been outlined below in this paper. Also we discussed some general tips to prevent from such attacks for naive users which can be under such wireless attacks and could be easily prevented.
Keywords
Wireless Security, Network Security, Wi-Fi Security, Computer Network Attack
Field
Computer > Network / Security
Published In
Volume 1, Issue 2, September-October 2019
Published On
2019-10-20
Cite This
Attacks on Wireless Network and Basic Tips for Securing Wi-Fi Zone - Mr. Abhijit S. Bodhe,

Dr. Bhagwan Shree Ram

,

Dr. A.S. Umesh

- IJFMR Volume 1, Issue 2, September-October 2019.
Share this

E-ISSN 2582-2160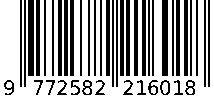 doi
CrossRef DOI is assigned to each research paper published in our journal.
IJFMR DOI prefix is
10.36948/ijfmr
All research papers published on this website are licensed under Creative Commons Attribution-ShareAlike 4.0 International License, and all rights belong to their respective authors/researchers.