International Journal For Multidisciplinary Research
E-ISSN: 2582-2160

•

Impact Factor: 9.24
A Widely Indexed Open Access Peer Reviewed Multidisciplinary Bi-monthly Scholarly International Journal
Plagiarism is checked by the leading plagiarism checker
Call for Paper
Volume 5 Issue 6
November-December 2023
Indexing Partners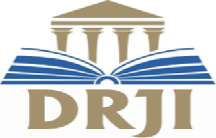 International Conference on Communication, Artificial Intelligence and IoT Applications
Conference End Date: 2023-06-22
Brochure PDF : Download View •
This conference provides a Forum for Researchers and Engineering Scholars from different backgrounds, to present, publish and share their research ideas and findings in the field of Communication, AI and IoT. It provides an international forum to discuss the latest advancements and explore the future directions in the emerging areas.

You are requested to submit scholarly papers based on original, unpublished work through Google Form or Email.

Google Form Paper Submission Link: https://forms.gle/kMkHwC2cLe9vJhmZ6

Paper Submission Email Address: iccaiot23@gmail.com

Submission of Full Papers: 23rd May 2023

Notification of Acceptance: 30th May 2023

Submission of Camera Ready papers and Registration Deadline: 5th June 2023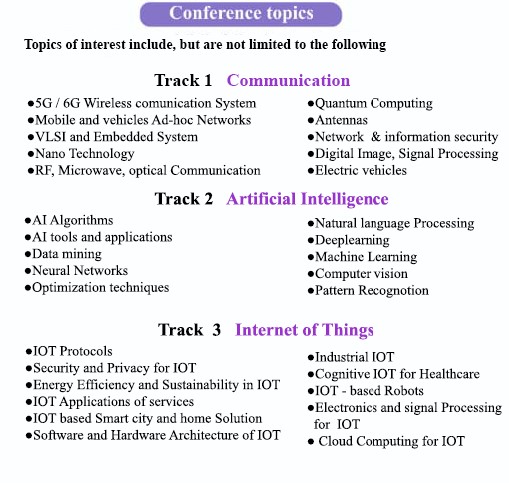 Please wait for some time. The papers may be under review process...

E-ISSN 2582-2160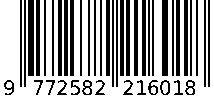 doi
CrossRef DOI is assigned to each research paper published in our journal.
IJFMR DOI prefix is
10.36948/ijfmr
All research papers published on this website are licensed under Creative Commons Attribution-ShareAlike 4.0 International License, and all rights belong to their respective authors/researchers.